A strong partner in all control technology areas.
Thanks to our partners in regulation and control technology, CTB Automatisierungstechnik GmbH, we can rely on a competent and experienced contractor in that respective field.
The decade-long experience of the company allows us to automate every biogas or biomass facility. Individual visualisation on either PC or directly on the facility makes it possible to control it directly, even comfortably from home.
Our control technology package also includes the whole of the control cabinets, which are delivered to the location and installed by experienced technicians. The whole facility is then put in operation electrically.
You can find more information on our partner company CTB here!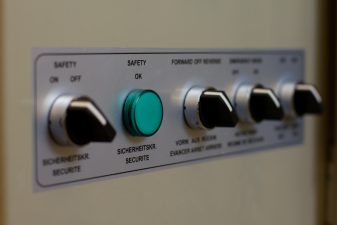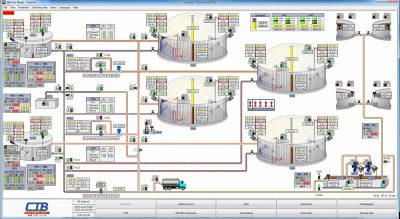 Biogas facilities, automated on HIGHEST industry standards
In order to guarantee an efficient operation of a facility,
automation of the HIGHEST industrial standard is absolutely necessary.
We accompany you from the first step of planning towards operation and also provide support with wholesomely concepted all-in-all solutions for the control of your biogas plant.
Areas of competence
Control technology for biogas
Process control and optimisation
Dosing of liquid and solid substances
Processing of leftovers and biological waste
Load management for co-generation units and other facilities
Visualisation of the whole facility
District heating control technology
Tailor made for our customers
No matter if regulation has to happen directly at the end consumer or in your heating center: We'll provide you with a tailor-mode program in control technology for your biomass plant.
Areas of competence
Control technology for biomass
Network and buffer management
Heating regulation for households and commercial heating acceptance
Solar regulation
Remote data acquisition and visualisation
Metering
Data processing for quality management